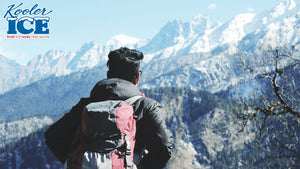 What is the Kooler Life?
 We represent the working men and women who WORK HARD and PLAY HARDER.
Our products are designed rugged and tough enough to fit any activity. Whether it's getting the job done, keeping a cold one on ice or pursuing your favorite weekend activity with friends or family - Kooler Ice is a brand to trust. We have been providing the freshest ice, on-demand, anytime, anywhere for OVER A DECADE. Now, we are providing the freshest gear with the same high quality standards as our machines to those who get it done and those who enjoy LIVIN' THE KOOLER LIFE!
100% MADE IN THE USA!!